We're not saying the presentation of your gift is as important as the gift itself, but no one wants a present wrapped in old newspaper. Add a touch of elegance to all your gifts with beautifully crafted personalized gift tags. Along with personalized wrapping paper and customized ribbons, your gift will be the one they can't wait to rip open.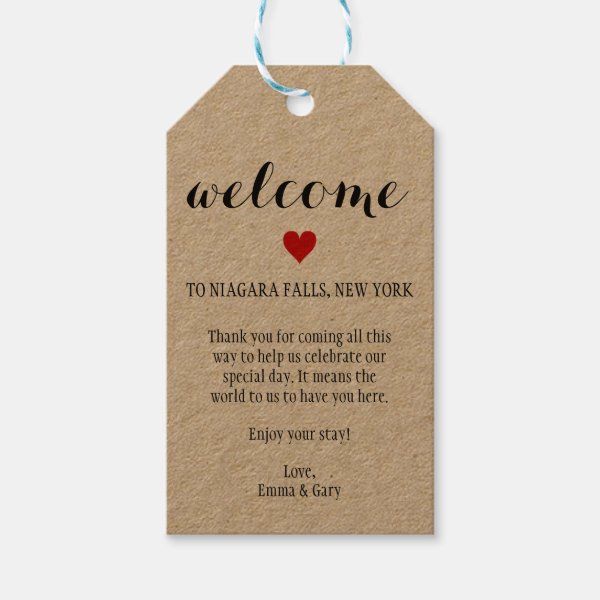 Welcome Guests Destination Wedding Tag
Welcome Guests Destination Wedding Tag These charming elegant gift tags will give a warm welcoming to your special guests, that have come from far away to see you on your big day. Make them feel extra special by attaching these lovely tags to their welcome goody bags.